Christine Business Manager
Christine (The Boss) has been with the GoFar from the very start and has steered us through both stormy waters and calm seas!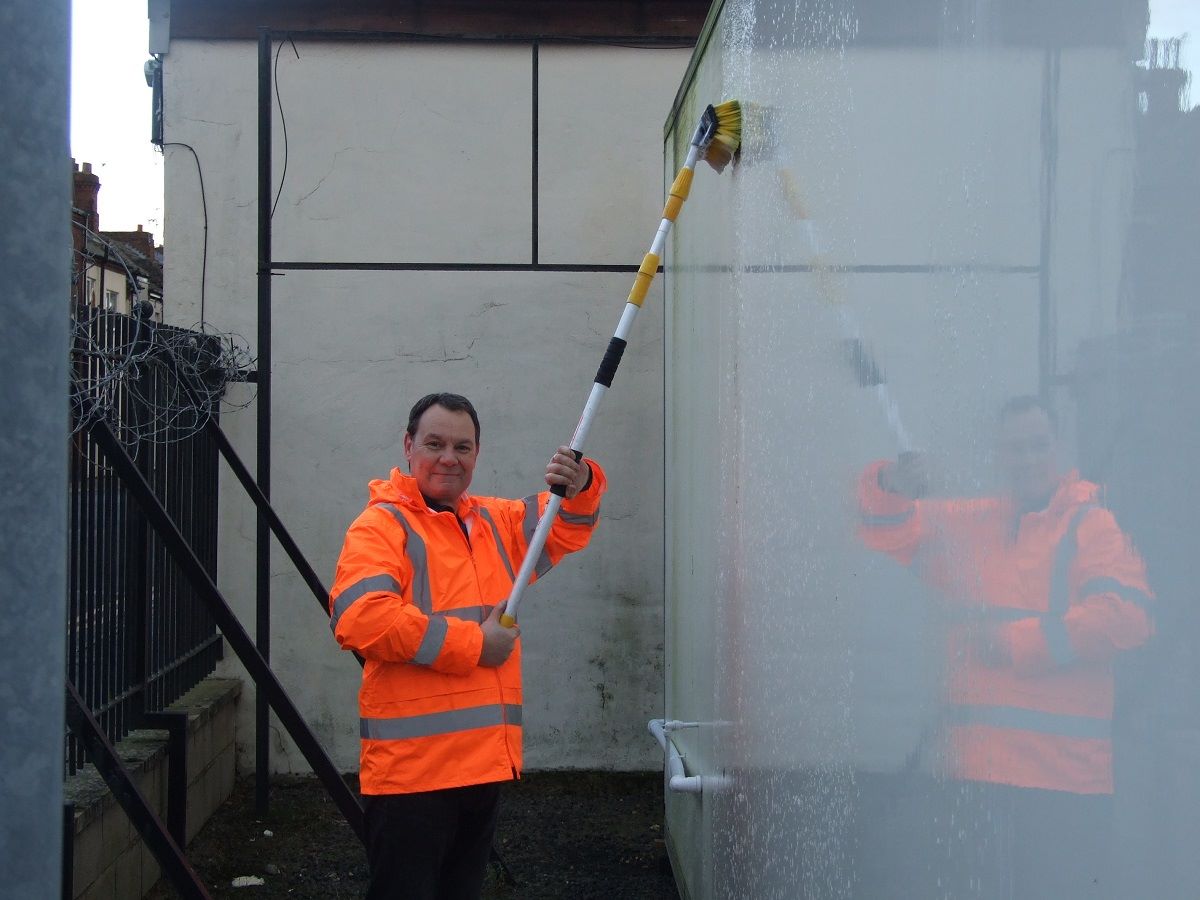 Andy Operations Coordinator
Now in his fourteenth year with GoFar...Andy not only organises things in the office...He's a dab hand with a brush outside the office too!
Andy Development Coordinator
Andy's job is to develop projects and find funding for both GoFar and our colleagues over at HART transport in Hornsea...He's also partial to a biscuit...or five
Terry has been with GoFar for many many years. He's also the man to go to when something needs fixing. You can guarantee that he will have something...somewhere in his shed to sort it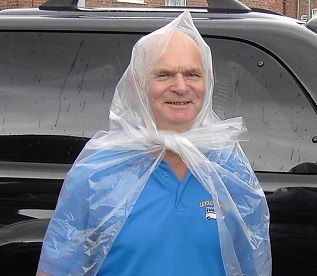 We have three Johns working at GoFar. This is Big John...so called because he's very tall and he's called John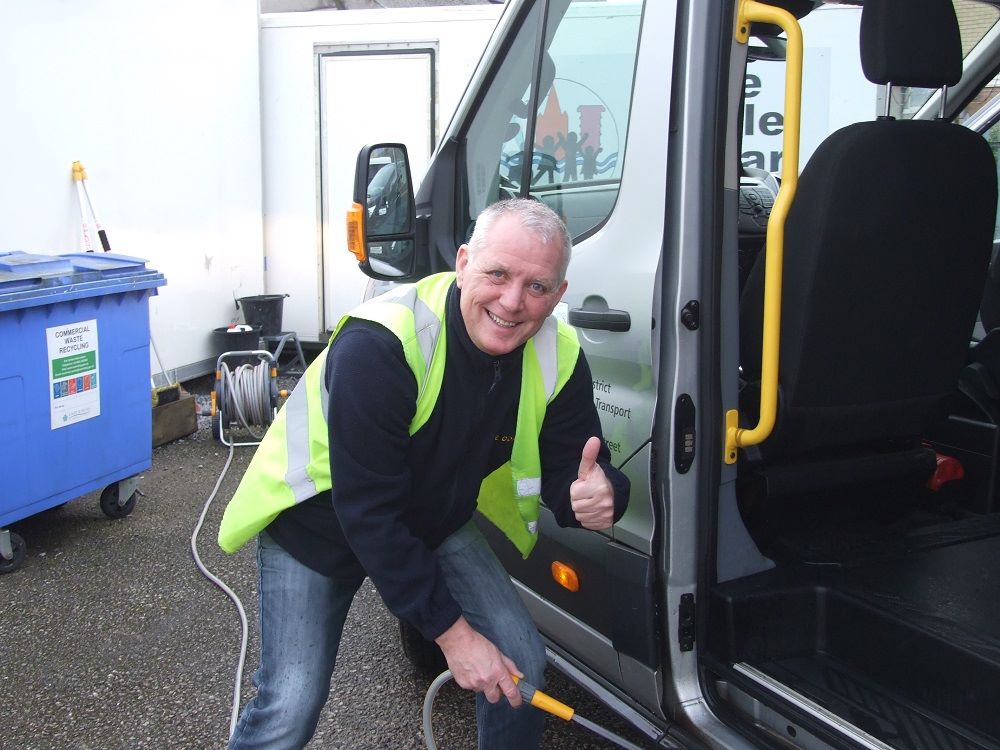 Stuart has been with GoFar for just over a year now and has fitted in like a well worn sock...slipper...glove...That sort of thing... and he does love a clean bus step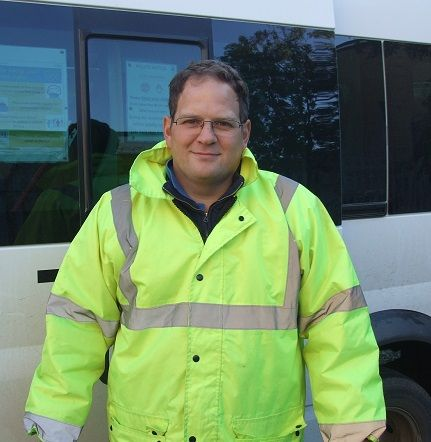 Another one of the Johns driving for GoFar...This is Little John...so called because he's not as tall as Big John and he's called John
Chris covers the villages "over the water" and brings them into Goole. Originally from down south Chris is now an adopted northerner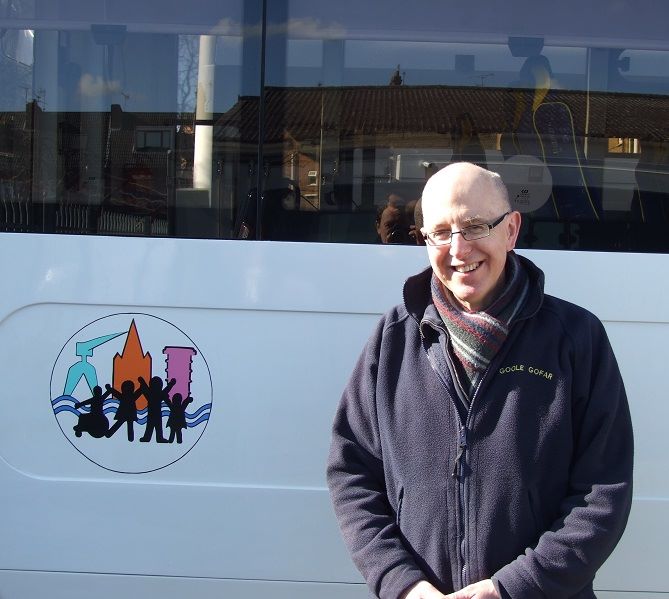 Not only does Richard drive the buses....He's GoFars Vice Chair too...multi tasking or what! He also loves a good game of cricket...obviously not when he's driving!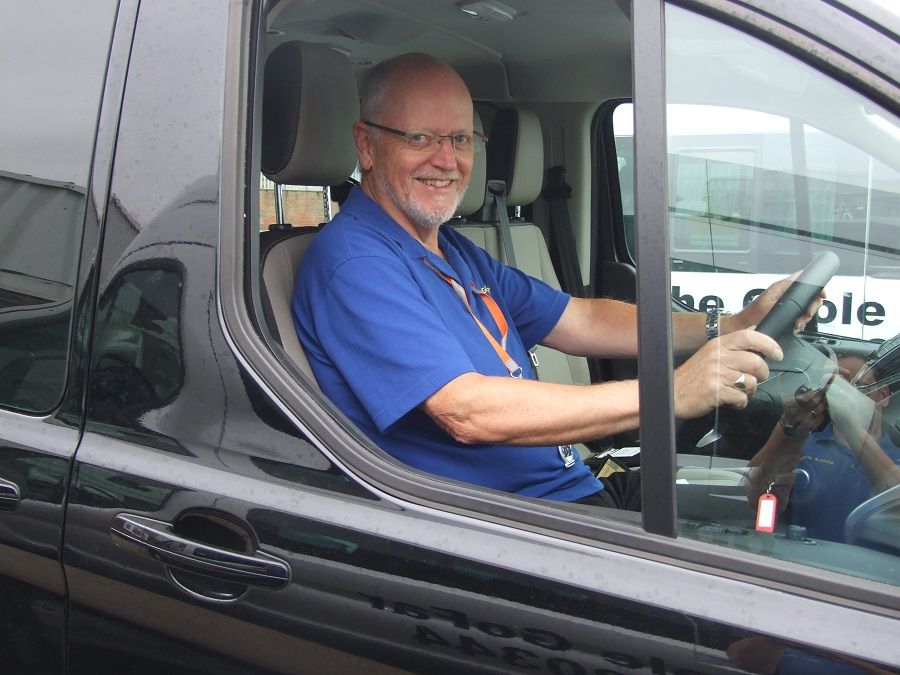 Roger drives for us, but he is Gofars resident Entertainment Officer. Whenever we have a fundraiser Roger will be there DJ...ing and knocking out some banging tunes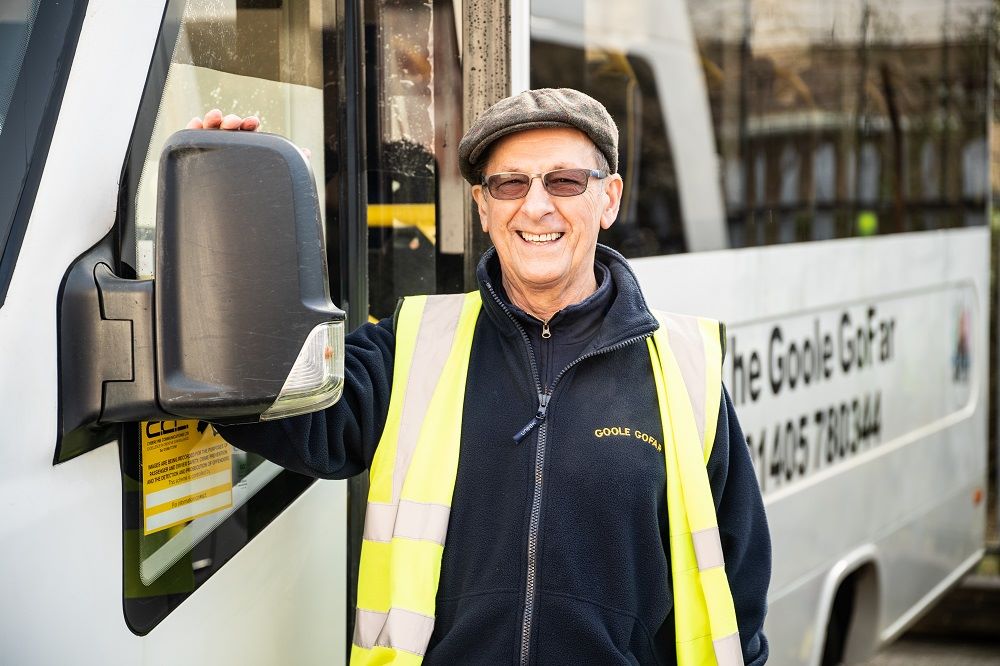 Sometimes known as "Middle John" because he's not as tall as "Big John" and we already have a "Little John" and....he's called John
When he's not driving for GoFar, Graham renovates, refurbishes and re-builds cars. He also goes out on his motorbike and does sudoku...not at the same time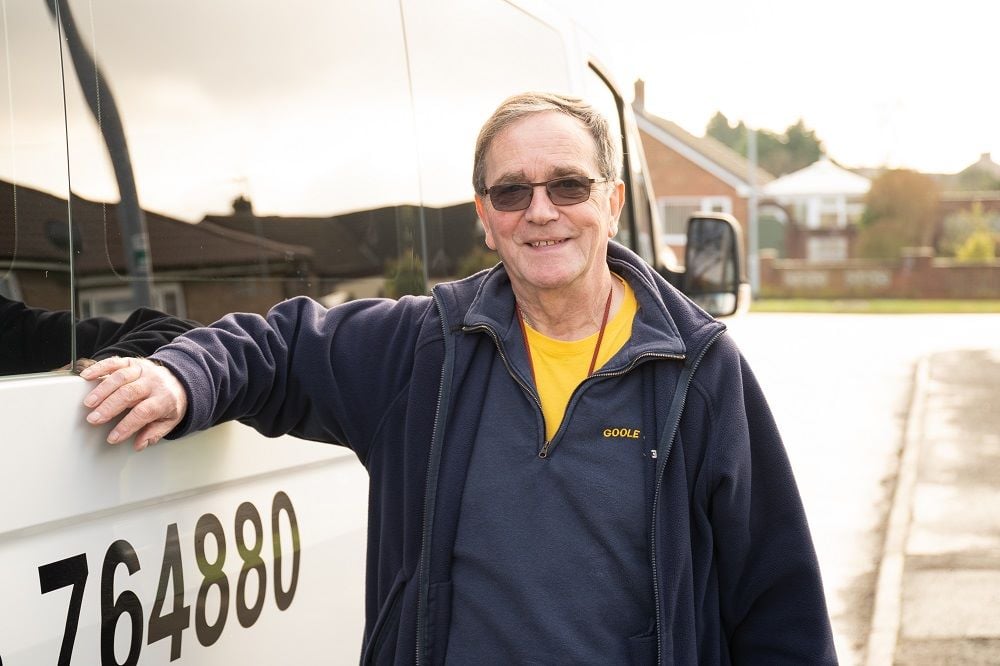 Roy retired from work and came to volunteer with us, then work asked him back so he went back to work, then retired again and came back to Gofar to drive for us again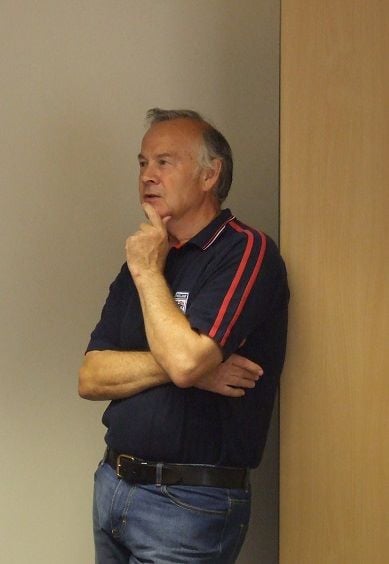 Robin was a staff driver at Gofar for many a year, then retired and then decided to come back on a voluntary basis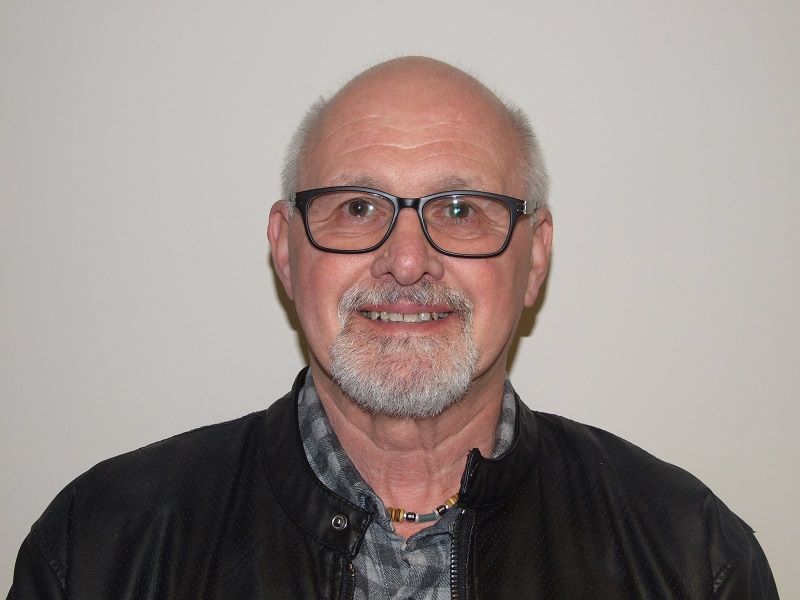 Dave came along to one of our AGM's to see what we were like....and despite what he saw he still volunteered for us
Frank was one of the original GoFar Crew when we started. He organised the bookings diary and drivers. He's handed that job on now, but is still involved with us as a Trustee and GoFars very own Monty Don sorting out the plants in our compound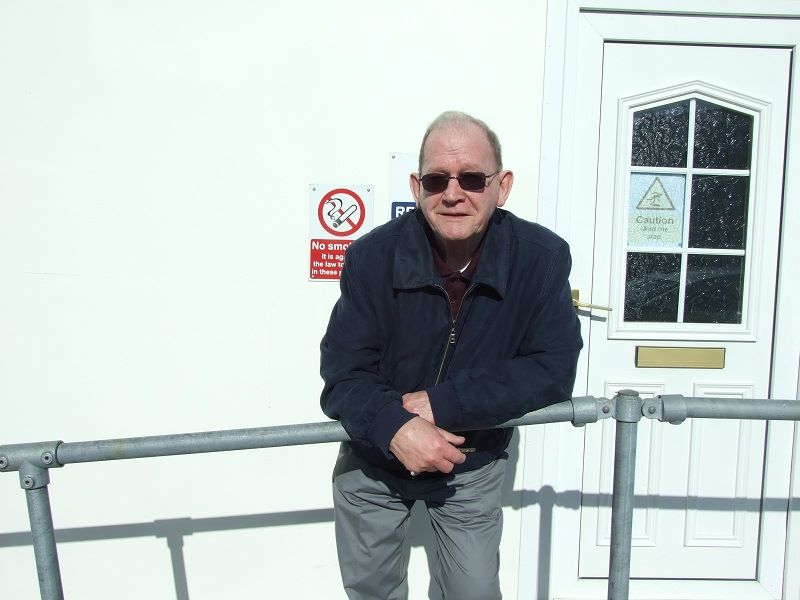 Ducky, Derek and Family They just live here
This is Ducky and Derek and their three little ones...They don't drive the buses because they don't have a driving licence and because they are ducks
They're sort of our mascots I suppose