This is where you will find what's been going on at GoFar. Some of the events we've held or been to....Some of the events we are planning....Stuff you need to know about our trips or contract work or stuff going on in the office or just a few daft things to lighten the mood....I suppose really we could have called it the GoFar Gossip Page...love a good gossip! Anyway, read on...who knows what you'll discover
Operational Update 23.02.21
After yesterdays "Roadmap" announcement, we can now begin to make a plan of how to bring our services back in stages. This will be done over the next week or so and when it is finalised we shall update on here and our Social Media pages
Our Medibus service is still in operation (Monday - Thursday time restrictions apply) Please see our Services page for information on booking the Medibus
With all schools rumoured to be going back on the 8th March, we will post on here and our Facebook and Twitter feeds when we have further information.
GoFar organised shopper buses are currently suspended due to latest lockdown measures. Contracted shopper services will be running. See our Services page for more information
The Howden Town shopper service has been suspended until further notice due to the latest lockdown measures. However....Howden Helpers are now back. Should you need help please contact the Town Council on 01430 430 111 or visit their website www.howden-tc.gov.uk
Our priority is and always will be passenger and driver safety. If you feel you need to shield please do so
Please remember, facemask/coverings are required on our Medibus and Shopper services (Unless medically exempt)
Things may change at short notice and we will endevour to keep you informed
Stay Safe
Help Keep Our Buses Safe
It's great news that a vaccine is beginning to be rolled out, BUT... we still need to be careful and we would be extremely grateful if, when travelling on our buses, you could still help to keep them safe. The graphic opposite gives you guidance as to what you can do
Thank you and Stay Safe
Screens
Our vehicles have now have screens as an added protection for everything that's going on at the moment. Our vehicles are thoroughly cleaned and sanitised after every run. Our priority is and always will be passenger and driver safety #StaySafe
AGM - 2020
On Thursday 3rd September, we held our 16th AGM....via Zoom. Social distancing meant we could not hold it in our usual venue with refreshments and everyone there. But....after a few technical issues we managed to get everyone there who needed to be there
In brief - After twelve years with us, Martin Crossland has stepped down as Chair. Over the years Martin with his vast knowledge of the charity sector has been a great support to Christine our Manager and indeed the whole team at GoFar. We thank you for all your hard work over the years Martin and we wish you success in whatever comes next
Frank Bryars has also decided to step down as Vice Chair but will remain a trustee of GoFar. Frank has been with GoFar from just about the start of play...organising our bookings system and taking charge of drivers...vehicles and anything else that needed doing really. Well played sir, we're glad you're staying on as a trustee
So a new Chair and Vice Chair have been elected...
Linda Thornton will take on the role of Chair and Richard Berry will become Vice Chair
All our other trustees were happy to stay with us for another year.
You can look at a copy of our Annual Report by clicking here

Funding - The National LotteryCommunity Fund & HM Government
Funding from the Coronavirus Community Support Fund, distributed by The National Lottery Community Fund, will support GoFar over the next six months, enabling us to offer services to our vulnerable and isolated members and bring some form of normality back during this current crisis. Thanks to the Government for making this possible.
#CommunitiesCan @TNLComFund @DCMS
Grant Funding
Our thanks go to the Joseph and Annie Cattle Trust for their grant, allowing us to buy PPE for our team here at GoFar. It means a lot to us knowing that people are supporting us through this pandemic. The grant will allow us to continue offering our services to those most in need in our community. Thank you
You can follow the link to the Joseph and Annie cattle trust here (please note links may not be secure)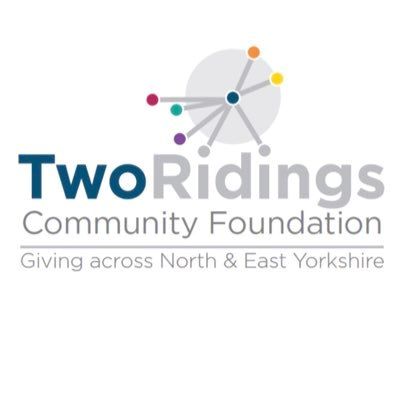 Two Ridings
We need to say a big THANK YOU to the Two Ridings Community Foundation for the help during the current Covid situation. In these uncertain times, it really does make a big difference knowing someone is there to back you up. Thank you so much

Edward Gostling Foundation
We would like to thank The Edward Gostling Foundation for their kind help during the Covid pandemic. It means so much to everyone involved with Gofar that they could help us out...Thank You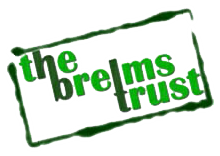 Brelms Trust
Thank you to the brelms trust for all your support, it really does mean a lot to everyone here at GoFar...Thank you