GoFar offer the following services
Medibus Transport
Monday - Thursday. Please note this service only operates until 4pm
Our MediBus service offers a pre-booked, door-to-door service to Goole and Scunthorpe hospitals and doctors' appointments. It can also be used for visiting the dentists, opticians, chiropodists and other health related appointments. Hospital visiting can also be accommodated, however time restrictions will apply.
More information can be found by contacting the MediBus call centre on 03456 44 59 59
Please remember, unless you are medically exempt, you will need a face covering to travel on this service and for entering hospitals, surgeries etc
Please Note: GoFar DO NOT take bookings for this service

Mi Bus Service - Selby Shopper*
This service operates on a Monday (excluding bank holidays) and seats should be booked by ringing 03456 44 59 59 Further information about this service can be obtained by ringing this number
* Operating with reduced seating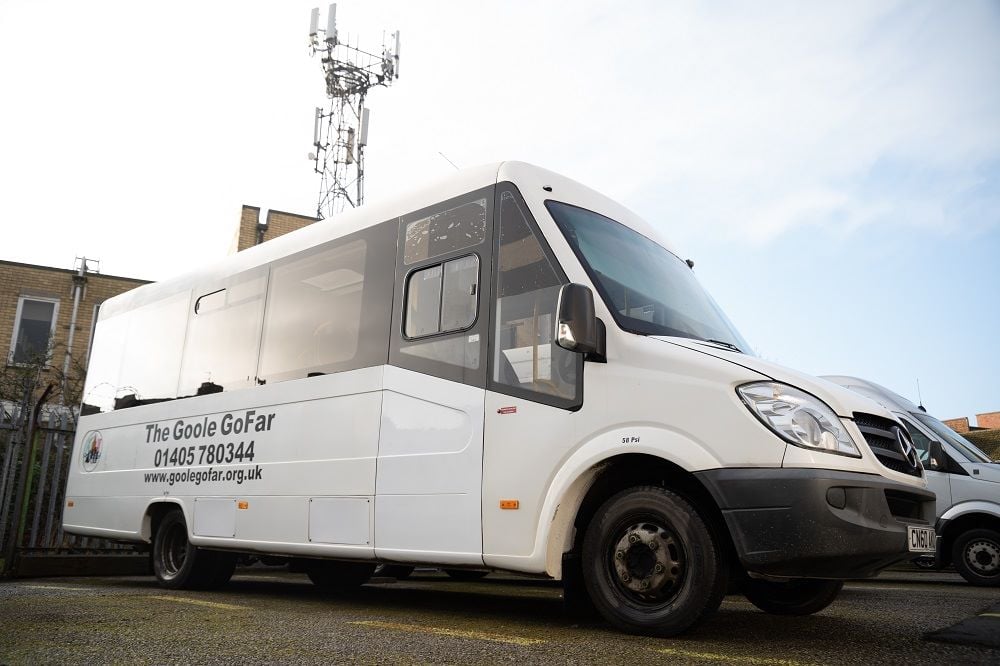 Mi Bus Service - Tuesday Shopper
This is a "Hail & Ride" service starting in Holme on Spalding Moor. See opposite for route and pick up times Please note - passenger numbers are greatly reduced so seats may not be available
For further information please contact the office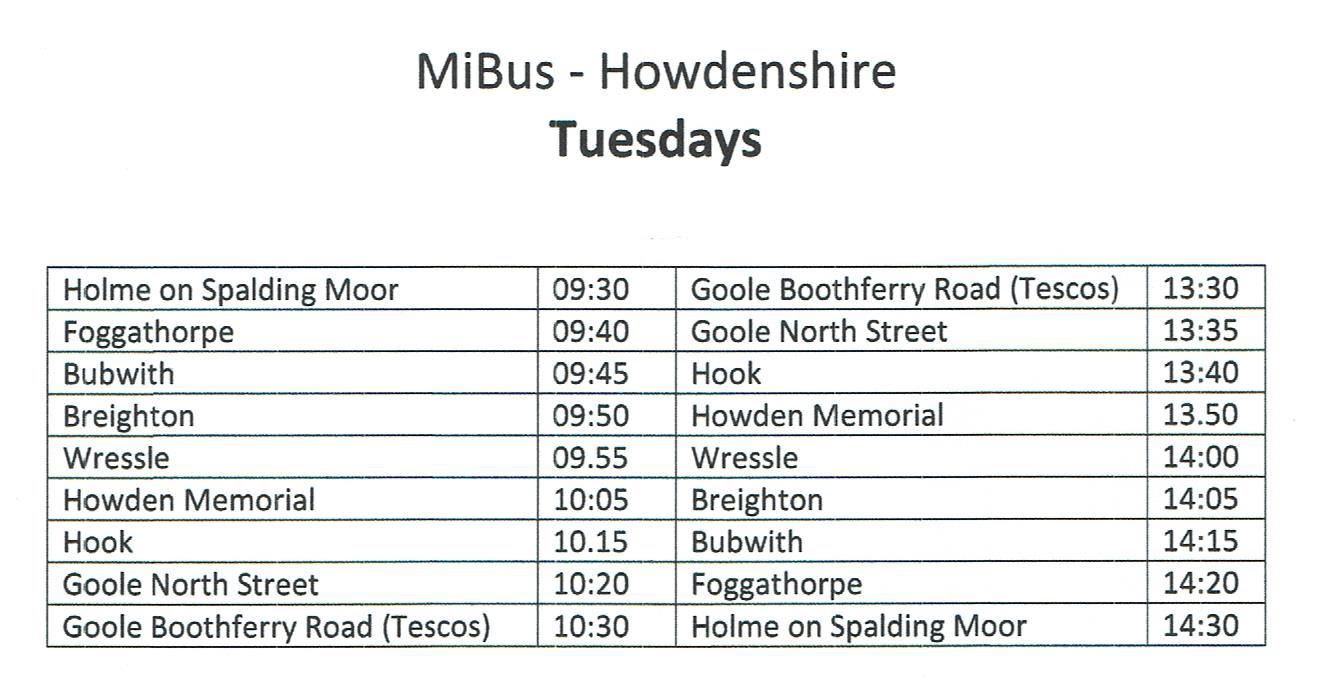 Wednesday Shopper
Our Wednesday shopper service has started again and will run on the following dates. Initially we will still only be able to carry 4 passengers, but if things go to plan after 17th May we hope to increase to 6 passengers and by the end of June we hope to be back to "normal". Things may change but we will keep you updated
Anlaby Shopper dates: 14th & 28th April. 12th & 26th May. 9th & 23rd June and then every other Wednesday
Goole Shopper dates: 21st April. 5th & 19th May. 2nd, 16th & 30th June and then every other Wednesday.
Holme on Spalding Moor Shopper
The shoper service will return on the dates listed below. Initially we will still only be able to carry 4 passengers, but if things go to plan after 17th May we hope to increase to 6 passengers and by the end of June we hope to be back to "normal". Things may change but we will keep you updated
22nd April. 6th & 20th May. 3rd & 17th June and then once a fortnight
There is the Tuesday bus to Goole (see above) should you wish to travel on the weeks this shopper is not running
For further information please contact the office
Market Weighton Shopper
This is a "Hail & Ride" service running on a Friday between North Cave and Market Weighton. See opposite for route and pick up times. Please note - passenger numbers are greatly reduced so seats may not be available
For further information please contact the office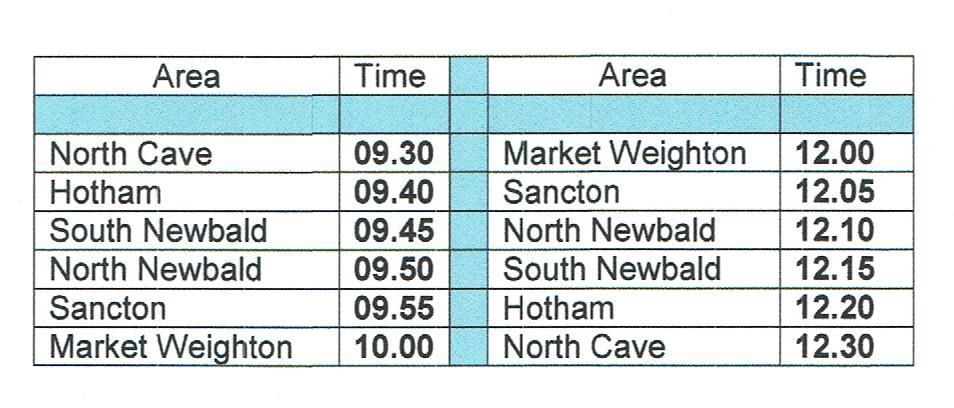 Mi Bus Service - Snaith Shopper*
This service operates on a Friday (excluding bank holidays) bringing people into Goole from Snaith, Cowick, Rawcliffe Bridge and Rawcliffe. Seats should be booked by ringing 03456 44 59 59 Further information about this service can be obtained by ringing this number
* Operating with reduced seating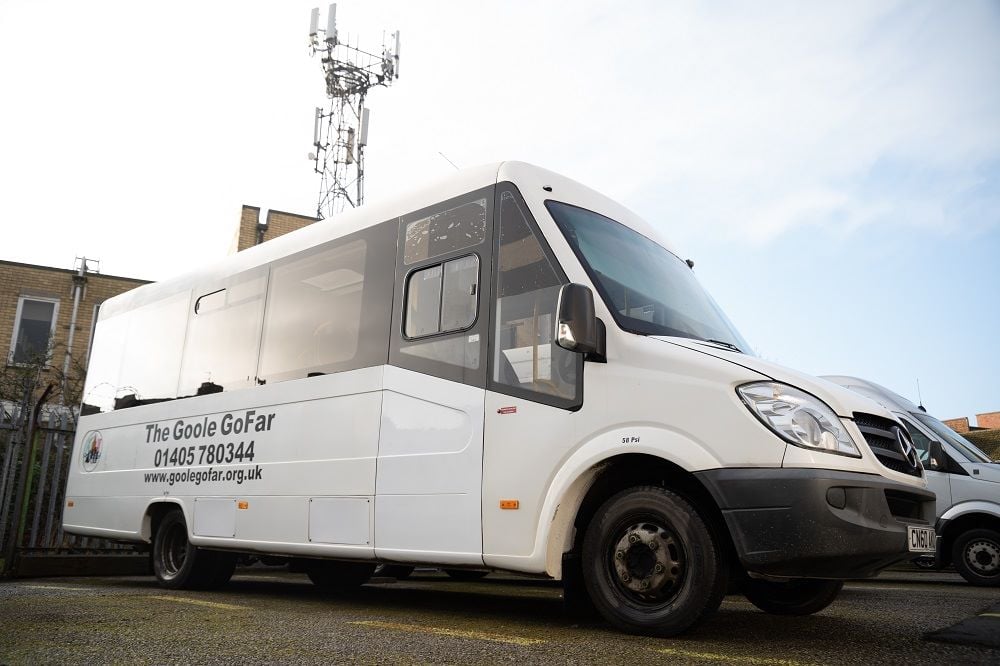 Friday Shopper
This service runs every Friday (excluding Bank Holidays) to Goole from North Cave, Newport Gilberdyke etc.
The shopper service will return on the following dates. Initially we will still only be able to carry 4 passengers, but if things go to plan after 17th May we hope to increase to 6 passengers and by the end of June we hope to be back to "normal". Things may change but we will keep you updated
The shopper will resume on Friday 16th April and will run weekly
For further information please contact the office